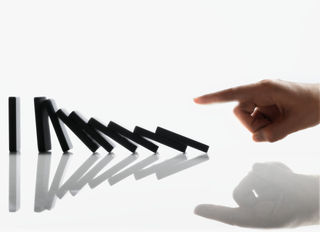 "I would strongly urge anyone who is offered a lot of money for an alleged short-term loan to be very wary, as it is often a scam and a sure way to lose your hard-earned savings."
Scammed by your own friend? Hey, it can happen. And not always in the way you may think.
Normally an inheritance scammer pretends to be an attorney or estate agent. They tell a potential victim that the victim has inherited a large fortune from an estranged or long lost relative. However, before the victim can get the inheritance, the scammer claims that the victim must cough up large sums of money to pay off taxes or other debts that the estate holds.
A woman in Brooklyn is alleged to have turned this standard inheritance scam around.
She forged bank documents to make it look like she had received an inheritance for $13 million in cash. She then went to her friends and convinced some of them that to get the cash she needed money to pay the estate's taxes and debts.
She is alleged to have conned $300,000 from up to ten people.
The New York Post has more on the story in a recent article titled "Woman busted in $300K inheritance scam: DA."
Avoiding inheritance scams is easy.
If someone you do not know asks for money concerning an inheritance, especially if it seems too good to be true, consult with an estate attorney before spending any money.
If the person objects to you receiving the advice of an attorney, run away!
No legitimate estate administrator would object to an attorney being consulted.
In this particular case, the attorney would have told the victims that any taxes or other debts could have been paid out of the cash in the estate, if in fact the inheritance were real.
For additional information on estate planning in Houston, please click here to visit my website.
Reference: New York Post (April 14, 2015) "Woman busted in $300K inheritance scam: DA."