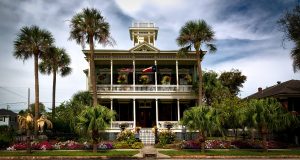 Unlike many other states which impose an estate tax at the time of a person's death, Texas does not have such a tax. Therefore, when people move to Texas from another state many hope to eliminate the state-level inheritance tax from the prior state. To do so, Texans must ensure they are domiciled in Texas. Below are common questions and answers to what a domicile is, along with how to make sure a person is domiciled in Texas.
What Is Domicile?
A domicile is a place where a person has the intent of making their permanent home. A person's domicile is very similar to their residence; however, while a person can have multiple residences, they can only have one domicile. For example, if a person spends part of the year in Texas and another part in New York, they may have residency in both places—but only one can be their domicile.
How Can Someone Show Where They are Domiciled?
Because a person can only be domiciled in one state, there are actions they can take to show they are domiciled in Texas. For instance, they can file a declaration of domicile form which supports their claim of being domiciled in Texas. Besides filling out this form, the individual must provide two acceptable documents to support their claim of domicile. These documents can include a current deed, mortgage or rental lease agreement in Texas, a utility bill with a Texas address, a Texas high school or college transcript, a pay stub from a Texas company, or a W-2 from an employer—amongst other acceptable documents.
Individuals can take other actions beyond a declaration to support their claim for domicile in Texas. This includes registering to vote in Texas, filing personal tax returns from their Texas address, redrafting wills to state the person is a resident of Texas and obtaining a Texas driver's license.