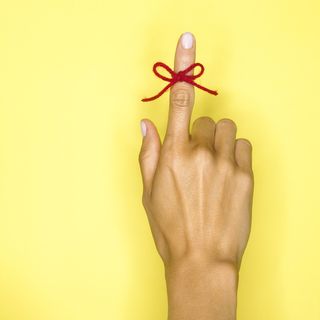 The New Year is a great time to regroup on your financial plans, reevaluate and/or create new financial goals. By sticking to your financial resolutions throughout the year, you can keep on track towards achieving your financial objectives in 2015 and beyond.
Make the New Year a happy one by getting your finances in order. Setting some basic goals can help make 2015 one of the best years yet.
Make a budget. Creating a budget is the key to long-term financial success. Nonetheless, a 2013 Gallup poll found that only one in three Americans maintained a budget. A budget takes on even more importance when you plan to move into retirement and leave a steady paycheck to live on a fixed income.
A Daily Americanarticle from late December, titled "Five helpful tips for making 2015 a happy new year," says to determine your current spending you should look at your costs over a 12-month period. Make sure you include annual taxes, unexpected repairs and holiday expenses.
Assess your current investments. Now is the time to look at your investments—whether it's your 401(k), an IRA, or a brokerage account.
Are your allocations still balanced for your goals?
Are you taking on a comfortable amount of risk?
Are you paying too much in fees?
Do you have significant gains or losses to lock in for tax purposes?
Any of these factors can have a significant impact on your bottom line. If you are unsure where to start, consider a professional review or second opinion from a financial advisor for guidance.
Review your estate planning essentials. A few fundamental legal documents can set out a clear direction for your estate. This will save your loved ones unnecessary headaches, paperwork, or legal battles in their grief. These fundamentals include a durable (and healthcare) power of attorney, a living will, HIPAA privacy authorization forms, and a last will and testament. Consult your estate planning attorney for specific concerns if you have minor children or especially complex estate planning needs.
Evaluate your coverage. With healthcare expenses during retirement projected to average $220,000 per couple currently over the age of 65 (beyond what Medicare will cover, not including nursing home expenses) according to a 2014 study, a gap in your planning could quickly sink your family's financial well-being. Audit your policies to uncover gaps and overages and shop rates with a variety of carriers.
Maintain your retirement plan. Even if other expenses begin to pile up, you should pay yourself first and continue to save with your future in mind. Take advantage of and maximize employer matching programs and try to max out your retirement accounts.
The New Year is the perfect time to review your financial plans, and to re-evaluate and/or create new financial goals. Keeping your financial resolutions throughout 2015 will help keep you on the road to achieving your financial objectives.
For additional information on estate planning and retirement planning in Houston, please click here to visit my website.
Resource: Daily American (Somerset, PA) (December 30, 2014) "Five helpful tips for making 2015 a happy new year"