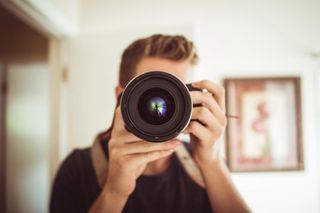 Several nude photographs of the late artist Jean-Michel Basquiat were taken by his ex-girlfriend Paige Powell. The photographs, which were shown as part of an art exhibition in 2014, show Basquiat reclining on the bed, smiling at the camera. Subsequently, they were posted on several art websites.
One of those websites, Animal, posted the images in 2014.
The attorney for the artist's estate, however, recently sent a letter to the website demanding that the images be removed as they are disparaging to the artist. Powell claims that Basquiat was proud of his body and would want the photographs to be seen. Page Six reported this story in "Estate fighting release of Basquiat's nude photos."