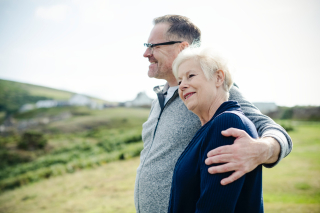 Those who happily enjoy senior discounts at national parks, fast food restaurants and movie theaters will tell you that turning 59 ½ is no big deal. Chances are at 59 ½, you're still enjoying good health, working productively and wise enough to know you're a bit smarter than you were back in the day.
59 ½ is around the time that people wake up to the idea that hey, they really are getting older. With that realization, they need to embrace the financial benefits of their age and there are more than a few, according to the article "What Should You Do When You Turn 59½?" from Kiplinger. Here are some of the advantages, and also a few to-do items.
Review Your 401(k). At age 59½, you reach the magic age when you can start taking money out of your retirement accounts without penalty. That's not to say it's time to drain your accounts, but it does give you more options.