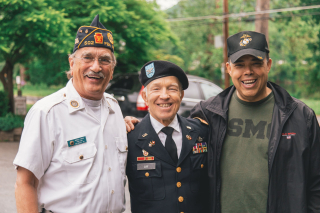 Following the adoption of new rules, there will now be options for veterans to appeal their disability benefits. The hope is that these three new processes will speed cases.
It took more than a year and a half, but the Department of Veterans Affairs has announced that new appeals rules have been enacted that will streamline the appeals process. Veterans whose disability benefits have been rejected, will now have one of three options to pursue their claims. Reforms were passed by lawmakers in 2017, so this has been a long time coming.
In the past, disability appeals languished for years. The VA is now hoping that the most difficult reviews can still be finished in less than a year in most cases, reports the Military Times in the article "VA's benefits appeals process will see a dramatic changeover next month." The target for cases that don't go before the Board of Veterans Appeals is an average of about four months for a final decision.