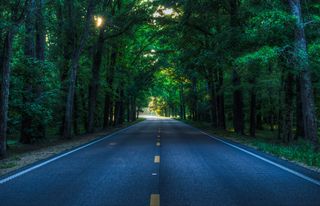 Do you have a plan for long term care?  It can be costly and prohibitive for many families, especially for dementia care.  Several key points about long term care are clarified in a recent article from The Arizona Daily Star, "Costs pile up fast for dementia care." 
Don't count on Medicare. The median annual cost for a private room in a skilled nursing facility in Tucson last year was more than $90,896. Assisted living costs about $45,000. In a 2015 annual Cost of Care survey, results showed that Americans paid approximately $16,060 more per year in 2015 for a nursing home than they paid in 2010.
Remember that Medicare doesn't pay for long-term care, including home care, aside from 100 days of skilled services or rehabilitative care. After that, it's up to the family to figure out how to pay. The options include long-term care insurance, public assistance through Medicaid programs for people over 65, Veterans Aid, or private pay. On average, an American turning 65 today will incur $138,000 in future long-term services. This cost could be financed by setting aside $70,000 today.
A loved one with dementia will increase the costs for round-the-clock care and a secure place to live, with the disease lasting up to 20 years. Caregiver costs, including hospitalizations, skilled nursing facilities, home-health services, day-care services for adults and assisted living add up, and the cost is enormous. One way to ease the emotional cost is to create a plan and provide relief to your family.
When it comes to paying for care, many people incorrectly assume they have too much money to qualify for Medicaid. Talk with an elder law attorney and see whether you or your loved one qualifies because Medicaid can help pay for both in-home and out-of-home care. The individual must be medically eligible—cognitively impaired or unable to perform at least two activities of daily living on their own (like bathing and eating). Single applicants are not allowed to have resources of more than $2,000. Applicants who do have more than $2,000 should talk to an attorney about creating a burial fund, or buying a house or car, as these are all exempt.
Although the gross monthly income limit is $2,199 for an individual, sometime those with a higher income can set up a "Miller Trust" for the money above that limit. For married couples where only one partner is applying, the income limit is either $2,199 for the applicant, or an average of the two spouses, whichever is more favorable to the applicant.
It's important to remember that Congress set a five-year look-back period on gifts. So someone who gives money and other assets to children and other family members in order to be eligible has to do this five years before they apply. An elder law attorney can help a single person with too many assets to qualify to spend down those resources on long-term care or on any legitimate expense that benefits either the applicant or the spouse, and then apply.
Long-Term Care Insurance. People whose incomes are too high to qualify can consider long-term insurance or self-pay. With long-term insurance, typically the buyer defines a monthly amount they'd like to get for a set number of years. For example, a couple could each choose a $2,000 benefit for five years, and they'd have access to a maximum $125,000. However, buyers may have to supplement with their own money.
The best time to buy long-term care insurance is when buyers are in their mid-50s to early 60s. If you wait, you might have a medical condition arise and fail the underwriting. For example, a policy might guarantee $5,000 per month for five years if the individual needs it. Expect the premiums to go up every five years, and note that they are not fixed like level term life. Some folks are surprised by big premium hikes and cancel the coverage. If you buy long-term care, read the policy carefully.
For additional information about estate planning and long-term care planning in Houston, please visit my website.
Reference: Arizona Daily Star (September 26, 2015) "Costs pile up fast for dementia care"