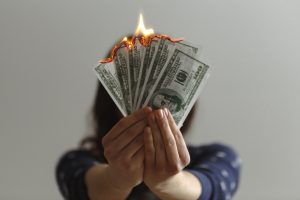 When a person has property or assets they would like to pass onto loved ones, their best option is to open a trust to manage their assets. However, there are many types of trusts, so it may be difficult to determine which type of trust is the correct one for an individual and their beneficiaries. One type of trust Texans should consider is a spendthrift trust. A spendthrift trust manages a person's money and property, so the beneficiary of the trust is unable to sell or misuse the funds by receiving them all at once. By creating a spendthrift trust, the creator of the trust can limit a beneficiary's access to the entirety of the assets at once—which is especially helpful if they are afraid they may spend the money unwisely.
What Is a Spendthrift Trust and Who Should Use One?
A spendthrift trust limits the ability of the beneficiary—the person who will inherit the property—to access the property or assets that are placed in their name. Instead of directly providing the beneficiary with the assets from the trust, the beneficiary receives the assets through the trustee, a third party who manages the trust. While the way the beneficiary receives the assets depends specifically on the trust, some options include regular payments from the trust, as well as the trustee purchasing goods on behalf of the beneficiary with the assets from the spendthrift trust.