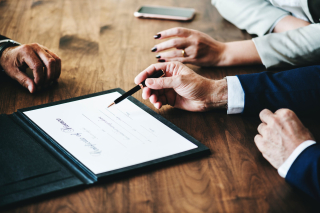 It used to be unheard of, a divorce after fifty, sixty or even seventy years old. However,  gray divorce is now becoming more common. There are pitfalls to be aware of, before taking this big step.
According to the National Center for Health Statistics and the U.S. Census Bureau, younger Americans are divorcing at much lower rates, while divorces for adults over 50 have just about doubled since the 1990s. Back in the 90s, for every 1,000 persons age 50 and older, only five divorced. In 2015, for every 1,000 married persons age 50 and older, 10 are divorced.
The issues of a gray divorce are very different than those of a younger couple, not to mention the financial and legal complexities of marriages that span decades.