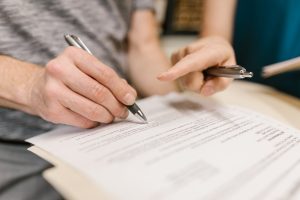 Many Texans plan for the future, including planning their estates with their spouse. Married couples may find it easier to plan together, or may enjoy picturing their life together years, maybe even decades, down the road. But, unfortunately, not every marriage survives until the end of time. Texans may find themselves in the particularly difficult situation of getting a divorce. For many, besides the emotional toll the divorce can take, there are many questions about long-term financial future and estates. What happens to the life and plans that the couple once built together? How can Texans proceed? Read on to learn about why estate planning is a critical component of the divorce process.
Estate Planning Considerations During Divorce
These questions can become increasingly complicated. When two spouses both own property or a house together, who gets to keep it? What becomes the legal status upon divorce? How can the property be divided up legally and fairly? As one can imagine, the titling of the family residence(s) can become a major legal conundrum for divorcing couples, especially those who try to handle their own divorce. But that's not the only confusing title—other assets, such as bank accounts, also need to be reviewed and sorted out to ensure the split is clean and fair.