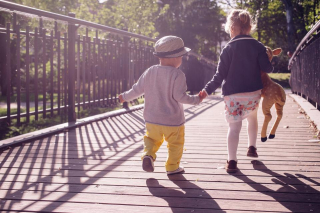 There's a saying about people who don't have an estate plan created. They have a will, it's just not the one that they want. Decisions are made by the state, and that includes who raises their kids.
If you've got young children under the age 18, says CNBC in a recent article, "You don't have to be wealthy to put this estate plan into place," you really need to make sure that you have a will. That's where you can convey your wishes as to who should raise your children, in case tragedy hits and both you and your spouse are not able to.
If you die without a will, you won't have the opportunity to designate the guardian you want to care for your minor children. Instead, a judge will decide this. It may be someone you really never considered for that essential responsibility.