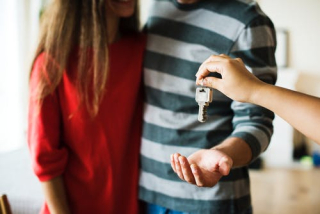 How home ownership is titled, or how it is described on the title to the house, can have far reaching implications that may not come into play for decades.
Deciding how the owners of a home will hold title to it, is a much bigger decision than most people think, says The Washington Post in a recent article, "What you need to know about holding title to a home with a loved one." Before you sit down at the closing table to finalize the purchase of a home, or if the house is being re-titled to align with an estate plan, it's important to understand the different ways that a home can be owned with another person.
There are three primary ways to title property between spouses. Joint tenancy is the least common and typically must include the language "with right of survivorship and not as tenants in common." Spouses typically acquire title as "tenants by the entireties," which only applies to spouses in a limited number of states.