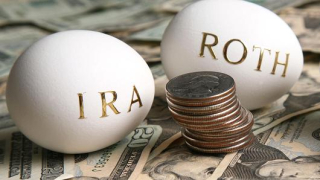 The new Tax Cuts and Jobs Act have made the Roth more attractive as retirement savings vehicles.
Here are the two biggest tax advantages from Roth IRAs: withdrawals are tax free, and you don't have to worry about required minimum distributions. According to MarketWatch's article, "How the new tax law creates a 'perfect storm' for Roth IRA conversions," today's federal income tax rates might be the lowest you'll see for the rest of your life.
Tax-Free Withdrawals. Unlike traditional IRA withdrawals, qualified Roth IRA withdrawals are federal-income-tax-free and most often state-income-tax-free. A qualified withdrawal is one taken after you, as the Roth account owner, have met both of the following requirements: (i) you've had at least one Roth IRA open for more than five years; and (ii) you've reached age 59½ or become disabled or dead. To satisfy the five-year requirement, the clock starts on the first day of the tax year for which you make your initial contribution to your first Roth account. That initial contribution can be a regular annual contribution or a conversion contribution.